AmeriMed CPR Training offers several American Heart Association® certification courses.
AmeriMed CPR Training is a Sharp Healthcare approved training provider.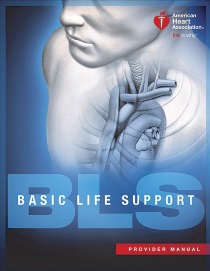 Formerly known as BLS for Healthcare Providers.
Healthcare staff & students and dental care staff & students are typically required take BLS for Providers.
This course is also a prerequisite to becoming a BLS | CPR Instructor.
Course fee: $60.00
__________________________________________________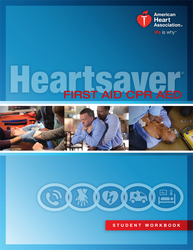 Heartsaver courses are for lay rescuers (NON-healthcare professionals / students).
Some organizations specify that you must obtain a certificate issued from the American Heart Association.
Please verify with the company, school, or organization that is requiring you to have a certificate if your certificate MUST be from the American Heart Association.
Course fees:
Heartsaver CPR-AED only: $60.00
Heartsaver First Aid only: $60.00
Heartsaver CPR-AED and First aid combo: $85.00
____________________________________________________
For those who would like to teach CPR & First Aid to their friends, family, co-workers, fellow students, etc.
Teaching life-saving skills is not only rewarding, but becoming a CPR instructor is also great for:
Save money by training company staff
Building your resume while supplementing your income
Medical students can certify fellow students
Healthcare Providers can certify co-workers
Childcare Providers can certify parents & colleagues
Course fee: $250.00
_____________________________________________________
American Heart Association (AHA) course completion cards are now digital and are issued electronically the first business day after class.

On the first business day after successful completion of an AHA course, each student will receive 2 emails.
One email will be from the American Heart Association with the link to their site to claim your eCard.
The other email will be from AmeriMed CPR Training with additional information regarding the eCard claiming process.
Due to privacy policies, eCards may not be issued to a group, only an individual.
Each student must use their unique email to claim their eCard.
eCards are issued in pdf format.
Once issued, eCards may be downloaded, shared, and printed.
Follow us on Facebook for promotions, health & safety tips, and more